Below Ground Waterproofing Melbourne
To provide a dry environment, any structure built below ground level will require waterproofing. Failure to provide effective waterproofing will affect the structure's functionality and maintenance and hence a durable waterproofing system is a must. Bicon are specialists in below ground waterproofing and service all of Victoria including Melbourne, Hallam, Frankston, Dandenong, Keysborough, Moorabbin, Chelsea and Pakenham.
Choosing the most appropriate waterproofing system will depend on a number of factors. Our technical department specialise in below ground waterproofing and will be able to provide information on the most appropriate waterproofing system for a given project.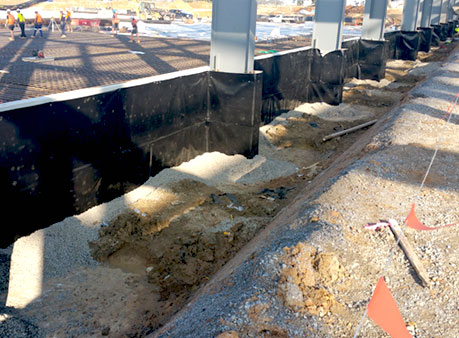 What's Involved
Using internal sealants to seal poured concrete foundations, cracks and pipe penetrations which are the most common entry points for seepage.
Although interior water drainage is not technically waterproofing, it is a widely used technique in mitigating below ground water.
Interior basement waterproofing using coatings is effective where condensation is the main source of wetness or the main problem is minor dampness.
Waterproofing a structure from the exterior is the only method the IBC recognises as adequate to prevent structural damage caused by water intrusion.
What Are The Benefits
This type of waterproofing will help to avoid allergies and remove nasty odours which are commonly associated with older basement. It gives an assurance your premises will stay disease free.
Below ground waterproofing will increase the space and value of your house or building as it results in stronger foundations.
The benefits of exterior basement waterproofing centres around one fact, it stops water interacting with your paint, wood insulation, wires and pipes.