Wet Area Waterproofing Melbourne
A wet area is an area within a building supplied with water from a water supply system and includes a bathroom, shower, laundry and sanitary compartment. Many factors are taken into account when determining the best wet area waterproofing method. Bicon are specialists in wet area waterproofing and service all of Victoria including Melbourne, Hallam, Frankston, Dandenong, Keysborough, Moorabbin, Chelsea and Pakenham.
The building code of Australia requires that wet areas be treated in accordance with Australian standards. Different waterproofing requirements are applicable to different wet areas so we will analyse the building and its location to provide the most effective and lasting solution.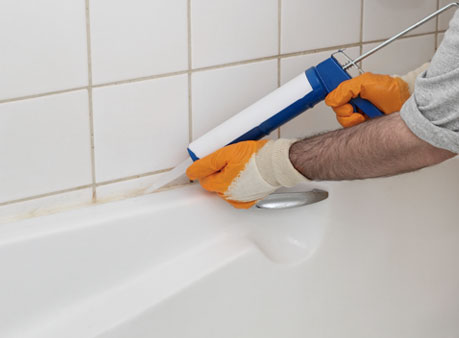 What's Involved
Waterproofing  wet areas in your house needs to be done by a qualified waterproofing professional, who understands the waterproofing products and their application.
For bathrooms with timber floors, the entire floor outside the shower area needs to be waterproofed using a qualified waterproofing technician.
If concrete or compressed fibre cement sheet flooring is used in wet areas, the floor must at least be water resistant.

Waterproofing products usually need about a day to dry so as to ensure that they create a proper seal and they shouldn't be disturbed at all while they are drying.
What Are The Benefits
Waterproofing the wet areas in a house will be very good for the health of your house preventing the growth of mould, mildew and fungi, helping you and your family avoid potential health problems.
Believe it or not, waterproofing your bathroom saves you with your energy costs. By sealing up old cracks you can increase your energy efficiency.
By waterproofing your wet area with superior waterproofing products, you will achieve more durability, less moisture and less need for maintenance in the long run.