Liner Systems Melbourne
Bicon is able to provide the best value for money and high quality liner systems from domestic and overseas suppliers. We service all of Victoria including Melbourne, Hallam, Frankston, Dandenong, Keysborough, Moorabbin, Chelsea and Pakenham.  Over the years we have established relationships with high quality manufacturers able to deliver product to the highest standards.
We pride ourselves on high quality work and well finished projects. Our well trained supervisors and operators are well equipped to perform and finish projects on time and on budget and are experienced in fabrication, repair and project management.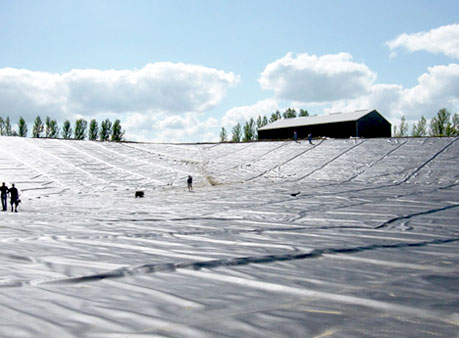 What's Involved
Preparation before dam liner installation is straight forward requiring only for the dam surface to be as smooth as possible and free of sharp or abrasive material.
We provide technical support and advice on how best to use lining systems in landfills, waste containment structures, effluent ponds, wetlands and canals.
Preparation before tank lining system installation involves making sure the areas of the tanks are clean and clear.
Our tank liners will be made to suit any style of tank for either domestic, industrial or commercial use.
What Are The Benefits
Tank liners are a cost effective solution for any structurally sound tank. Our liners provide a flexible and reliable layer of containment, especially where corrosion and contamination is a problem, saving you money in the long run.
A tank liner will protect against leakage, erosion and contamination from the tank and is preferred for areas with frequent ground movement. These liners are made from the finest grade materials that can be customised to suit your specific requirements.
One of the main benefits of our lining systems is that they require very little maintenance and are easy to install.