Concrete Crack Repairs Melbourne
Bicon Pty Ltd offers concrete repairs and crack injection solutions via a wide range of applications and has the perfect solution for all your needs. We service all of Victoria including Melbourne, Hallam, Frankston, Dandenong, Keysborough, Moorabbin, Chelsea and Pakenham. Our consultants are well trained and have extensive experience in large scale projects or smaller type repairs.
Prior to proceeding with concrete repairs or crack injections the cause of the fault and the need for structural repair must first be determined. Once a thorough analysis is complete, our professional consultants will advise on the best solution moving forward.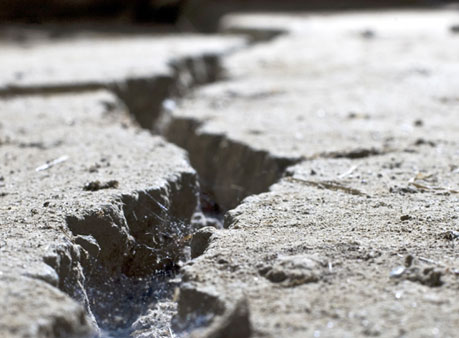 What's Involved
Installing injection ports to inject the repair into the cracks which eliminates the need to drill holes into the concrete reducing labour time and clean up.
Use of an epoxy adhesive to seal over the surface ports and exposed cracks. The entire exposed crack is covered with the paste leaving only the port hole uncovered.
Injecting the crack beginning at the lowest port on the wall and continuing until the epoxy or urethane begins to ooze out of the port above.

We allow 24-48 hours at room temperature for the epoxy or polyurethane to cure and penetrate the cracks and then we remove the injection ports.
What Are The Benefits
Arguably it's most significant advantage, polyurethane can be used regardless of the condition of the crack and the weather. It doesn't matter if the crack is actively leaking, full of mud and or mineral deposit.
Epoxy crack injections (done by properly trained technicians in possession of suitable epoxies) are extremely reliable due to their low failure rate.
Structural reinforcement of a foundation crack is either accomplished by epoxy crack injection or by using carbon fibre reinforcing stables. Therefore, a cracked basement wall can be structurally reinforced regardless of the crack injection method used.