Membrane Roofing Systems Melbourne
Although membrane roofs are most commonly used in commercial application, it is becoming increasingly more common in residential. At Bicon, we have a wide range of superior membrane roofing systems available and there is always a system that is perfect for your project. We provide membrane roofing systems to all of Victoria including Melbourne, Hallam, Frankston, Dandenong, Keysborough, Moorabbin, Chelsea and Pakenham.
Our systems are designed to meet the highest demands for buildings and provide maximum long term water protection for the structure. Our systems have been used in residential, commercial and industrial applications fitting a variety of different needs.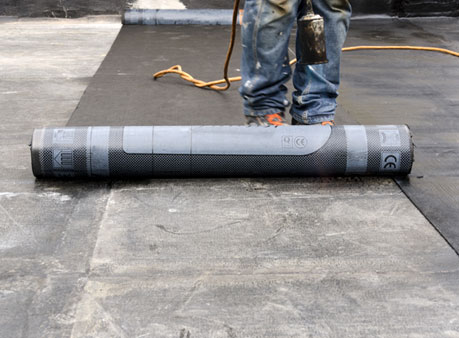 What's Involved
We supply all types of torch applied and sheet membranes. Torch applied is a heavy duty form of waterproofing, typical in retaining applications.
We have a large range of acrylic membranes available to suit many different applications and environments. Joints are caulked and bounding tape used on all expansion joints.
We can supply and apply polymethylene waterproofing membranes which is a 2-3 coat system that is fast drying and seamless.

PVC membranes are one of the most durable waterproofing options. It is a product that has proven it can serve its purpose for a long period of time without need for replacement.
What Are The Benefits
One of the most important advantages of PVC membrane roofing is the fact that this material ensures waterproofing. Therefore, it doesn't require the presence of additional waterproofing construction.
Using a membrane roofing system, you have the opportunity to perform roof replacement or repair and installation work even in the winter period.
This material can be installed extremely fast and therefore is probably the most practical roofing. Also you can lay PVC membrane roofing on a wet day.